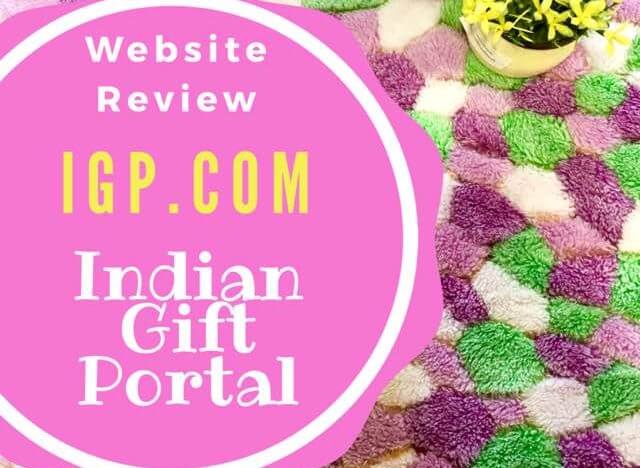 About IGP.com
Established in 2001, Indian Gifts Portal (
IGP.com
) is one of the oldest, largest and most experienced online gifting Company in India. It specializes in flowers, cakes, chocolates, personalized 
products, festival merchandise, kids, home & living and fashion categories. It ships orders to 150+ countries (including USA, UK, Australia, Canada, etc.eg) and 7,000+ pin codes in India and also has a same-day delivery network in 300 cities in India.
My experience with IGP.com
The best thing about IGP was the categorical distribution. You can buy using different Personality type, e.g., Creative Women, Nature Lover Elderly Men, Romantic men, Geek Teens and more. The occasion category is relatively common these days, so I enjoyed the above categorization. It made choosing so much easier. The products were delivered within 5 days and were packed neatly.
Also, to be able to send gifts to your loved ones overseas is a great plus for me. Since my brother resides in the US, I can easily send across gifts on various occasions. Also Read: 
20 Cute Last-Minute DIY Valentine's Day Cards
So, here's what I bought: A set of 2 Artificial Plants in Colourful Ceramic Pots and a Blue Berry Fragrance Candle. The fragrance of this candle is very refreshing and pleasing. The pots are pretty but too small, smaller than expected.
And here's how I plan to use them to make my pictures pretty, though not too great. I'm neither a great photographer nor a stylist, but I like what I see!
Adding these trinkets makes a lot of difference, does it not? I think it does! So, to sum it all up:
Things I liked:
Easy to navigate, user-friendly.
Offers great variety.
Hampers for various occasions.
Categorical distribution based on Personality.
Quick delivery.
Things I disliked:
A little pricey for my taste.
Overall, I find it a great option. Moreover, Valentine's Day is almost here. IGP has a great collection for
personalized
as well as gifts based on your loved one's personality. Gifting has never been this easy. If you are worrying what to gift him/her, choose on the basis of what they like! Pin it for later: Online Gifts Store Review: IGP.com | Your Ideal Gifting Solution
What do you think about IGP.com? Ever tried? Also, how do you make those stunning Instagram posts? I need to know!! Tell me all about it in the comments. Ciao!
Related